Good acoustics is a crucial component of a quality educational environment. It affects the comfort of teachers and students and can affect the educational experience of the students. It is very difficult to learn if you can't hear what a teacher is saying or to concentrate in a noisy environment.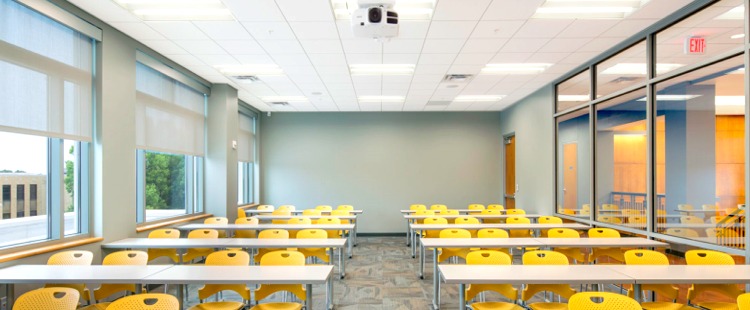 The requirement for good acoustics applies to all educational environments, from nursery schools to third level and specialist teaching environments. The Department of Education and Skills technical guidance document TGD-021-5 Acoustic Performance in New Primary & Post Primary School Buildings outlines acoustic performance standards for primary and post primary educational buildings. The UK Building Bulletin 93 also outlines details of internal acoustic performance requirements.
Acoustic Designs have a broad range of experience of acoustics for educational environments from single classroom extensions to existing schools up to multi-story new builds incorporating special needs units, laboratories, music rehearsal and recording facilities and sports facilities. Most educational projects are covered by TGD-021-5 and BB93 and we are highly experienced at working to these standards and specific client requirements.